Heavy horse helps deliver natural flood management scheme in Essex
A new natural flood management scheme at an Essex country park is being delivered with the help of a 4-legged friend, Roy, a Suffolk Punch.
Roy was brought in by project partners the Environment Agency and Essex County Council as part of an innovative approach to flood protection at Thorndon Country Park, near Brentwood.
The project involves installing 'leaky dams' on two tributaries upstream of Old Hall Pond, and one watercourse downstream of the pond.
'Leaky dams' are a form of Natural Flood Management (NFM) which use locally sourced materials to build leaky wooden dams across watercourses.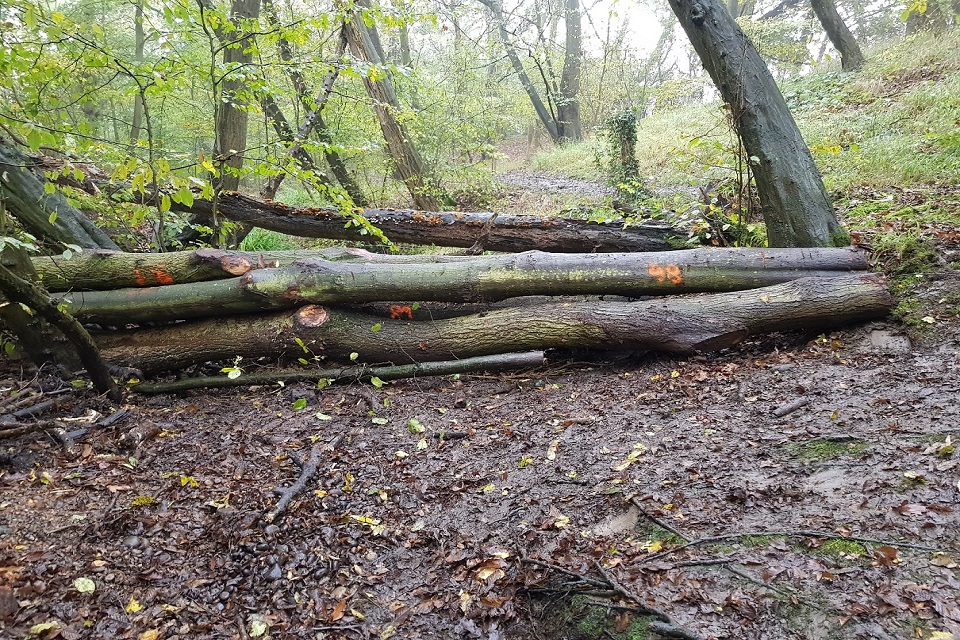 These will help to slow the flow of water in times of heavy rain and reduce surface water flood risk to residential properties downstream in West Horndon.
Thorndon Country Park is a designated Site of Special Scientific Interest (SSSI) woodland area with protected trees and listed parkland. In order to protect this environment, Roy is being used to move the timber into place instead of heavy machinery.
The project is being delivered by Essex County Council's (ECC) Flood & Water Management team, with funding provided by the Environment Agency through the Anglian Eastern Regional Flood and Coastal Committee (RFCC).
The Environment Agency has also helped with the design of the scheme and will be involved in monitoring the effectiveness going forward, while the council's Place Services team provided arboricultural, ecological and historic advice.