Introducing The World's First Humanoid AI Artist
New British fashion brand, ZOE CORSELLIS unveils bespoke, eco-friendly designs for the world's first female AI artist, Ai-Da.
As news broke last week on Ai-Da – the first ever humanoid robot who can draw and paint from sight – Zoe Corsellis of the self-named label revealed her one-of-a-kind eco styles for the AI.
Collaborating with Aidan Meller, creator of Ai-Da, Corsellis showcases six unique pieces, made from a variety of sustainable materials including peace silk, 100% organic cotton, Tencel jersey, and recycled fabrics and fibres regenerated from sea waste.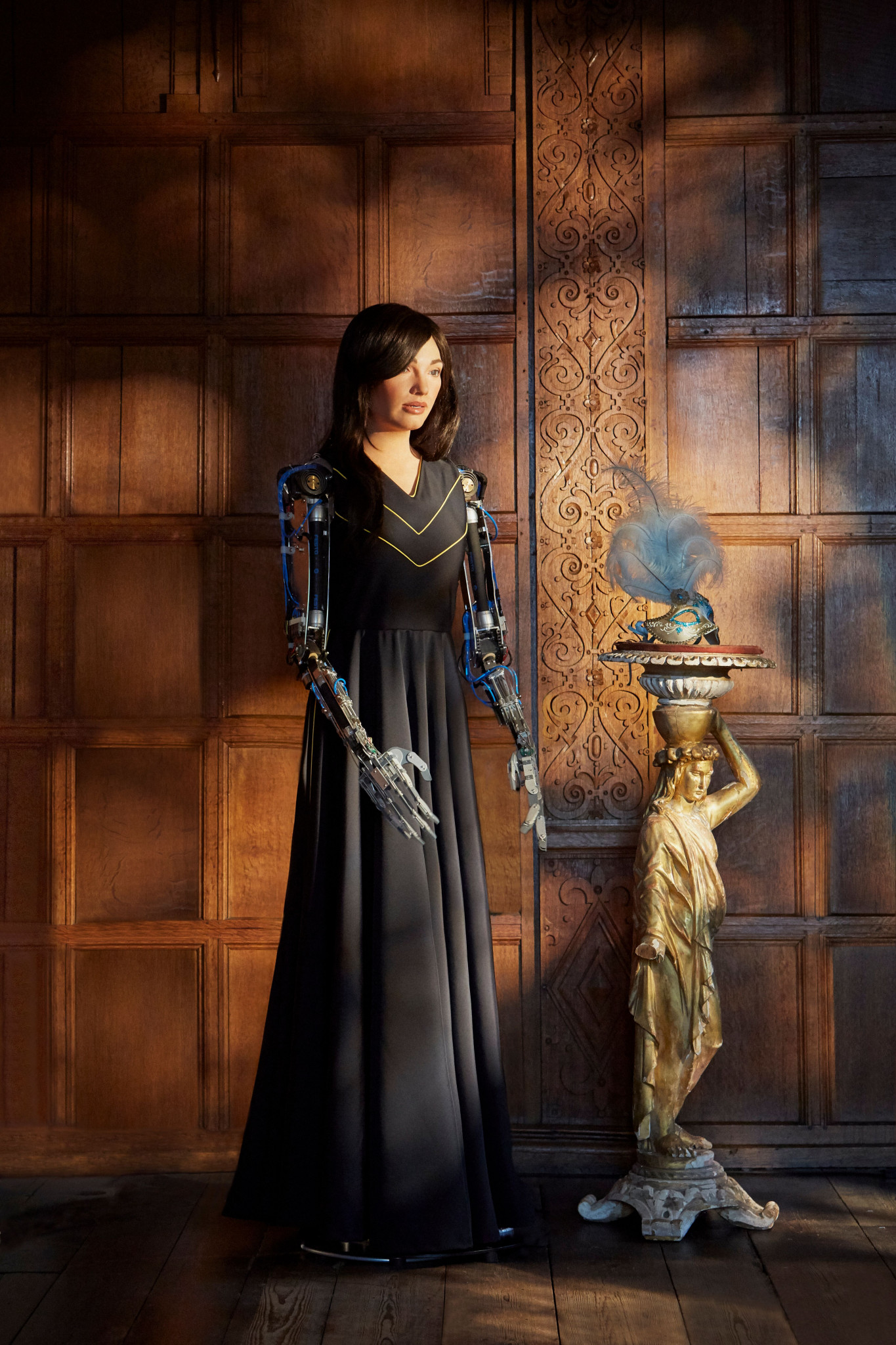 Committed to making ethically-produced garments for this project, Corsellis draws upon her innovative design practice to present a truly exceptional collection for Ai-Da. For example, the one-off Sea Waste Gown is produced entirely from discarded sea waste such as fishing nets. Featuring contrasting yellow piping, the gown also pays homage to the bumble bee, an insect that has inspired Ai-Da's art.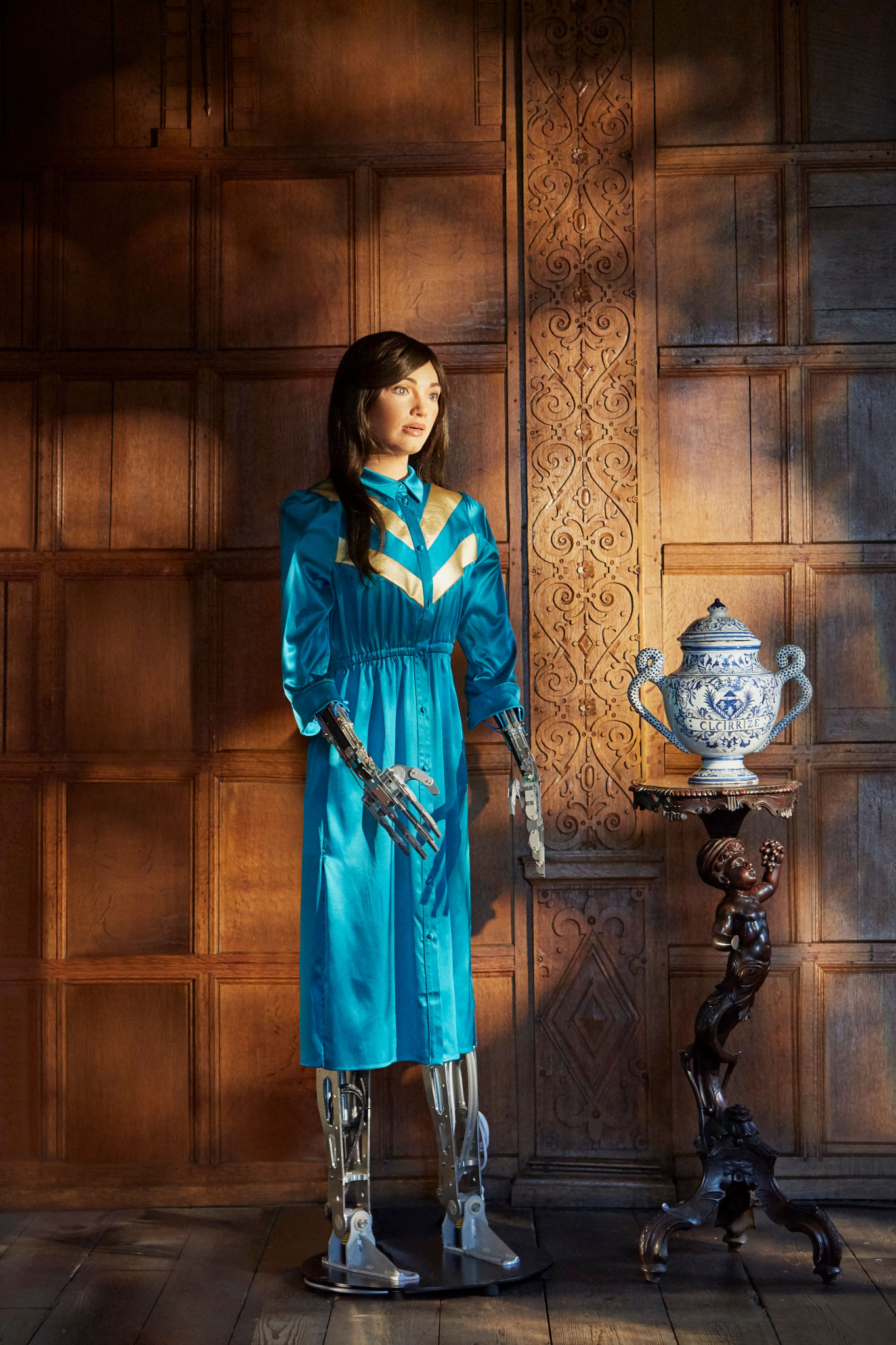 In addition, Corsellis has created four dresses; two jersey and two made using peace silk, along with an artist's smock. Each dress reflects Corsellis' core collection, featuring the brand's signature contrasting-panel detailing and exquisite tailoring.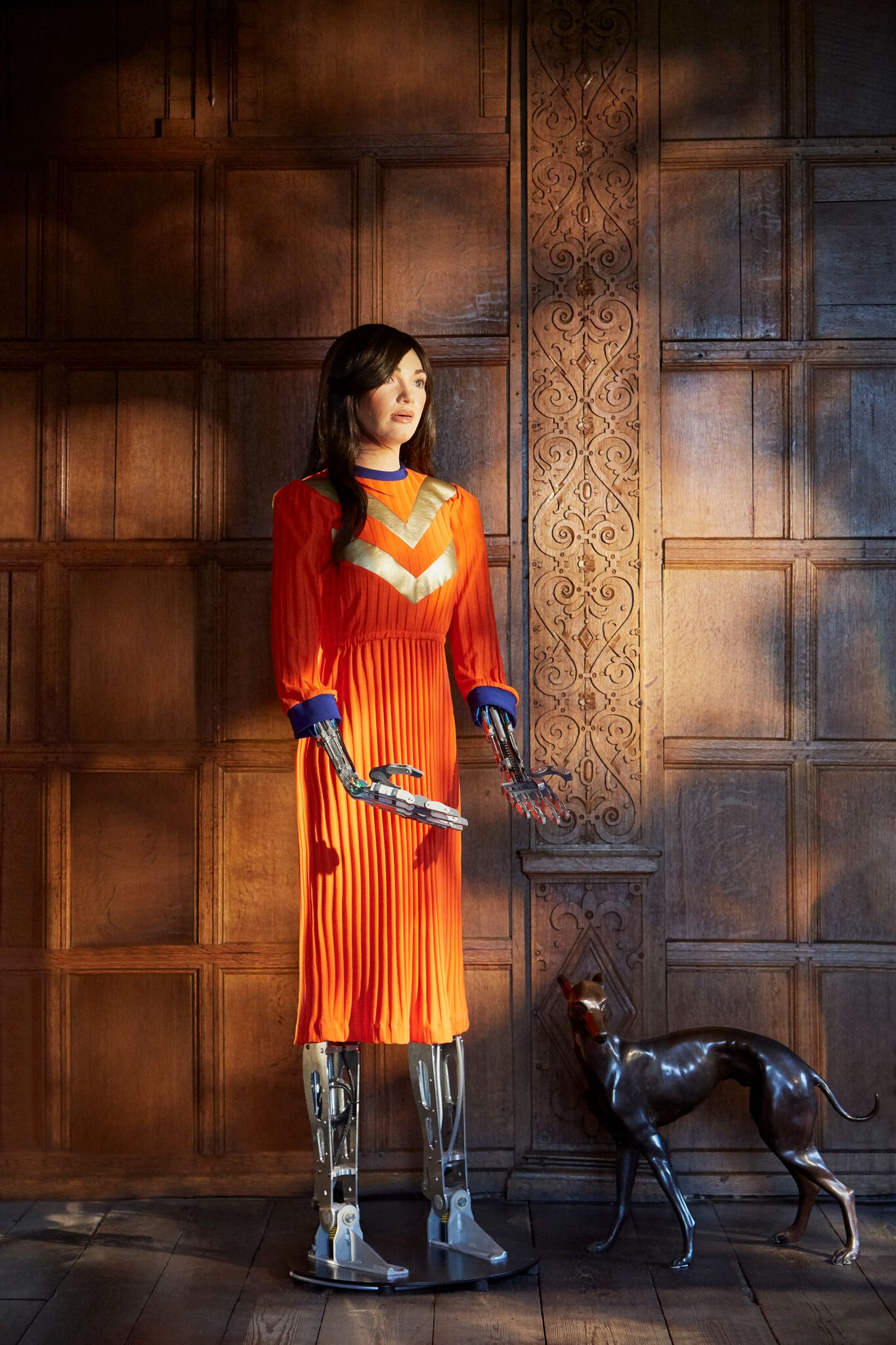 Designed and made in England to reduce the carbon footprint of each garment to an absolute minimum, this unique, innovative collection is devoted to ethical manufacturing and fabric sustainability.
"Ai-Da is a celebration of Art, Technology and Fashion. Who wouldn't want to be a part of that?!" – Zoe Corsellis.
An Out of This World Collection